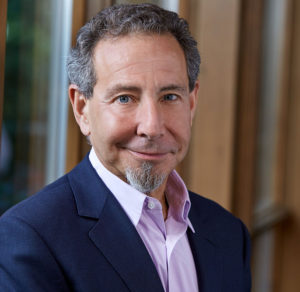 Norbert (Norm) M. Mindel is known in the financial services industry as an entertaining and insightful public speaker. He is an experienced wealth manager and advisor to high net worth individuals and businesses. He is also an estate planner, financial planner, attorney, author and race car driver.
As one of the original principals of The Terra Financial Companies, he helped grow the original six-person business into a national, multidisciplinary, financial services organization. He led the development of a fee-based, investment advisory platform that reached $3.4 billion in client funds.
As co-founder and director of company strategies for Forum Financial Management, Norm is primarily responsible for strategic planning for the firm. He has been instrumental in the substantial growth of the firm's national clientele. With his background in accounting, law and wealth management, Norm works with business owners to address complex issues such as estate planning and succession planning.
He has appeared on CNBC and WMAQ. Norm has been quoted in numerous publications, and he is the co-author of Wealth Management in the New Economy.
Norm holds a Bachelor's degree in Management and Finance from the Illinois Institute of Technology and a JD from Chicago-Kent College of Law.
"To this day I think [my kids] are not really sure what I do for a living. I know they always suspected that I did some kind of secret government work, but sorry, kids, the cat is out of the bag: I am not 007 or Spiderman." — Norm Mindel from Wealth Management in the New Economy, John Wiley & Sons, Inc., 2010.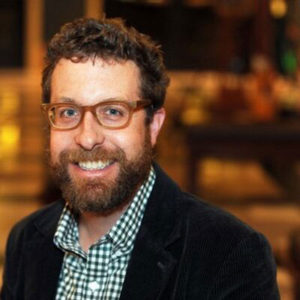 Dave Goetsch is the co-executive producer of the Emmy-nominated sitcom "The Big Bang Theory." Dave was also co-producer for the Emmy-nominated sitcom "3rd Rock From the Sun," where he started as a staff writer. He has written and produced numerous pilots for CBS, ABC, FOX and SHOWTIME. Dave is a graduate of Yale University.
"I work for Chuck Lorre, who's like the Warren Buffett of comedy, right?" — Dave Goetsch in "The Fallout From All Those Shelters" (SOHKI Episode #1)
In this podcast, host Dave Goetsch, co-executive producer of "The Big Bang Theory" and Norm Mindel, veteran financial advisor and co-founder of Forum Financial Management, talk about some of the incredible things that happened way back when on Wall Street. Along the way, they share some of their personal investing experiences as they look back at well-known and little-known events by the decade.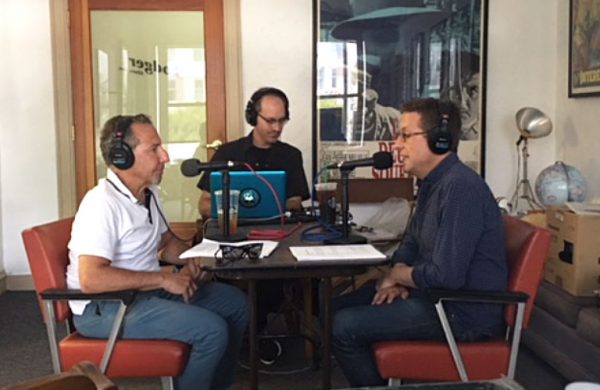 On Being a Financial Advisor
This excerpt was taken from Wealth Management in the New Economy by Norm Mindel on the reasons he wrote his book on investor strategies for growing, protecting and transferring wealth.
"I tell my own story because it is what I know. But there is another important reason for including my own experiences and stories about my clients in this book: Everyone loves stories. This kind of information can be dry when offered up in textbook fashion. I hope my own life experiences can bring the material to life and make it more interesting to read and easier to understand."
"In my twenties and thirties, I defined success in terms of money and making a living. Many people starting out use that kind of definition. But like any person who has children and achieves some modicum of success, I started to climb Maslow's hierarchy. Soon enough, my top priority became making sure my children were well and happy, and I thought more about spiritual matters.
My definition of success certainly has evolved over the years in a way that is totally normal for a person who works and has children and is busy with life. Real success has to be a combination of financial success, physical well-being, and some self-actualization. It becomes much less about money and material success and much more about close relationships between and among families and friends."
— Norm Mindel, Wealth Management in the New Economy, John Wiley & Sons, Inc., 2010.
On Being a Long-Term Investor
This excerpt was taken from an essay written by Dave Goetsch about his transformative experiences as an investor after adopting a long-term investment philosophy.
"I'm a long-term investor in the stock market. I don't care about the ups and the downs of a certain day because my retirement is over 20 years away. I don't seize on the possibility that this is a good time to buy or sell something because I know that I can't time the market. I'm also not looking at an individual company that might create a unique opportunity given world events because the funds I buy hold thousands of companies.
I'm focused on the things that will really impact my long‑term financial future: spending less and saving more. These are two things I can control (unlike when the Fed is going to raise interest rates). Journalists don't write front‑page articles about the automatic monthly contribution I make to my kids' 529 college fund. For every hot stock tip that I receive, I can remind myself about the efficient market hypothesis.
The best thing about all of this is I managed to get off the emotional rollercoaster that many investors are trapped on — the same one on which I used to live."
— Dave Goetsch, "Taking Stock." Dimensional Fund Advisors, September 2015.